The winner is Craig Cooper, from SETU Carlow, with "STEM (Solar Tracking and Energy Management System)". Craig received a €1,000 cash prize. Supervisor – Sarah Nolan.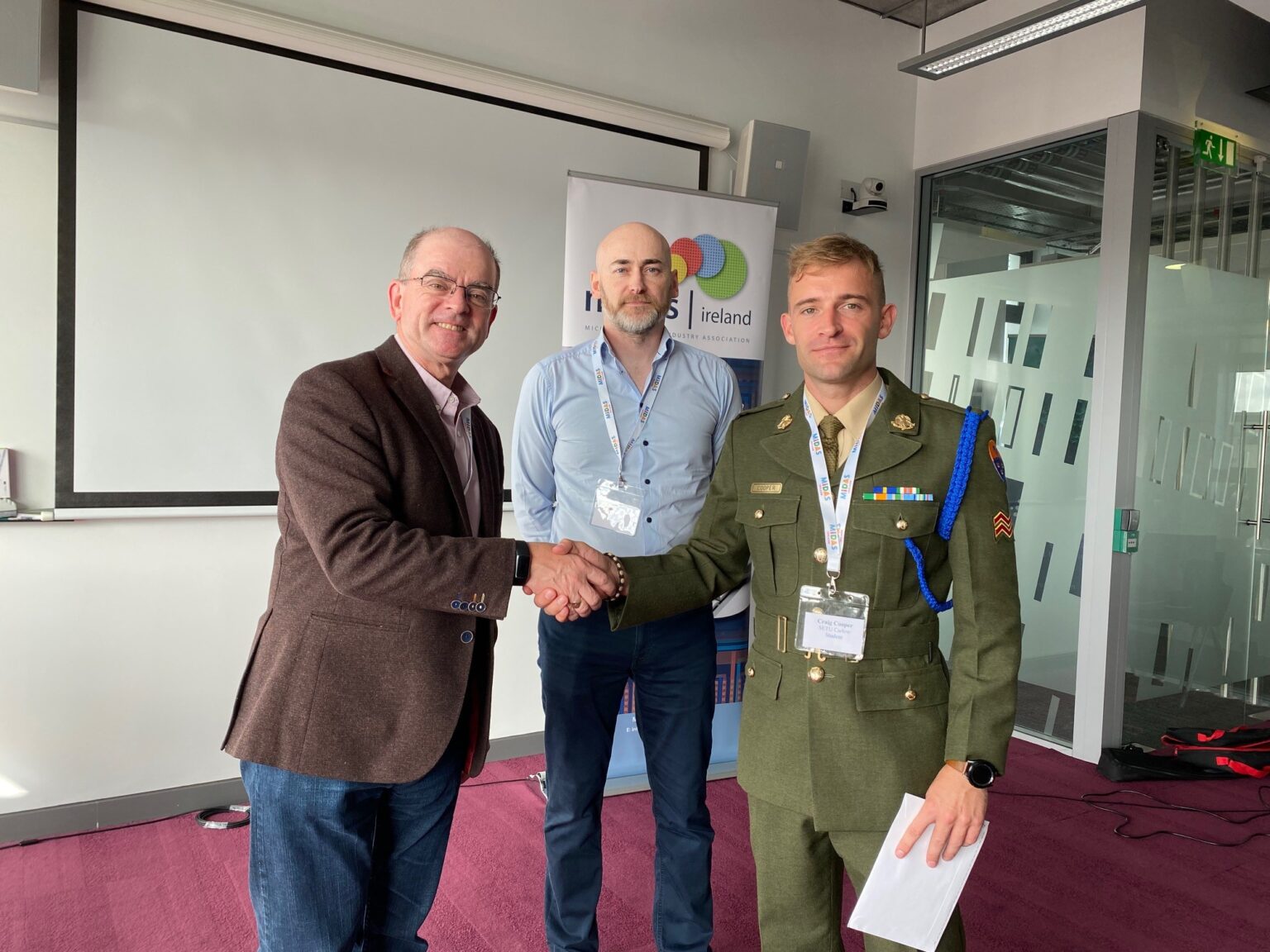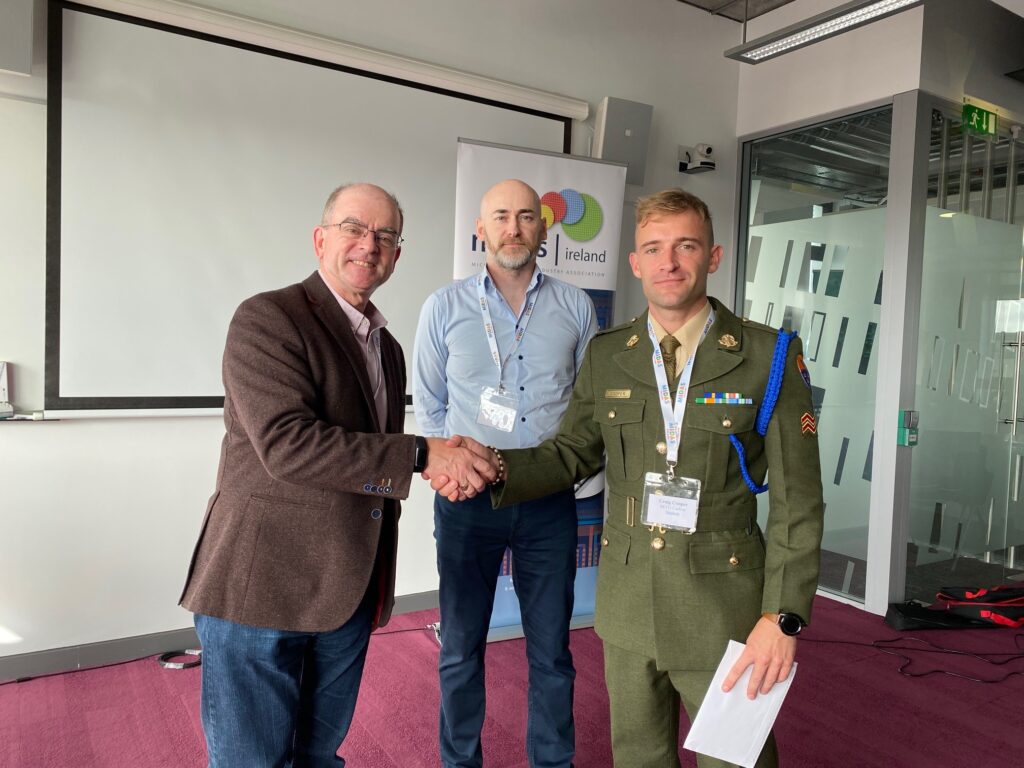 The runners-up are Dominik Przychodni from UL – Supervisor – Brendan Mullane with "Using EEG Data and Machine Learning to Classify Consciousness on Patients under General Anaesthesia targeting an FPGA Platform" and David Byron from UCC – Supervisor – Dr. Emanuel Popovici with "EDA for Quantum Computing". They each received a €250 cash prize.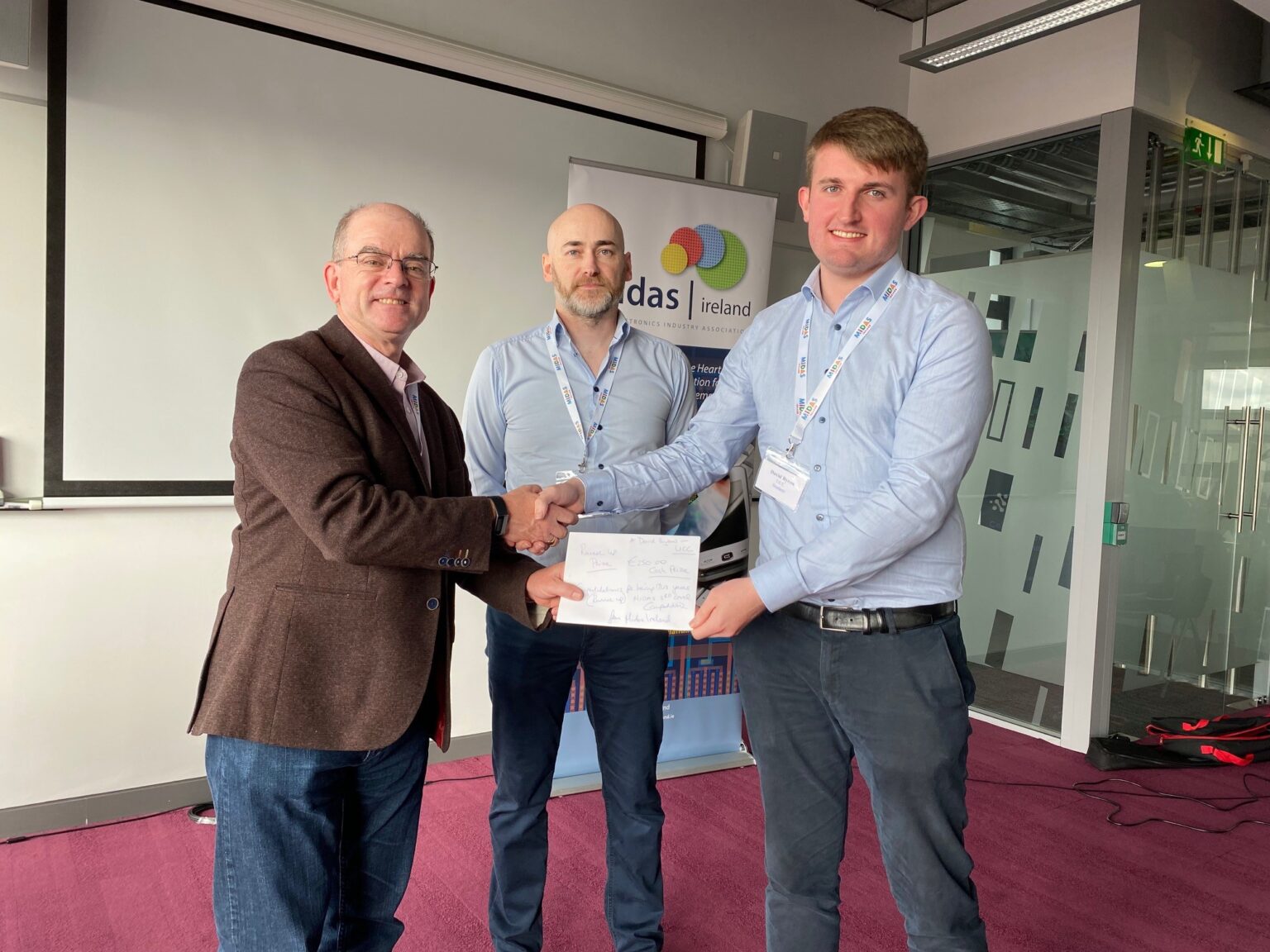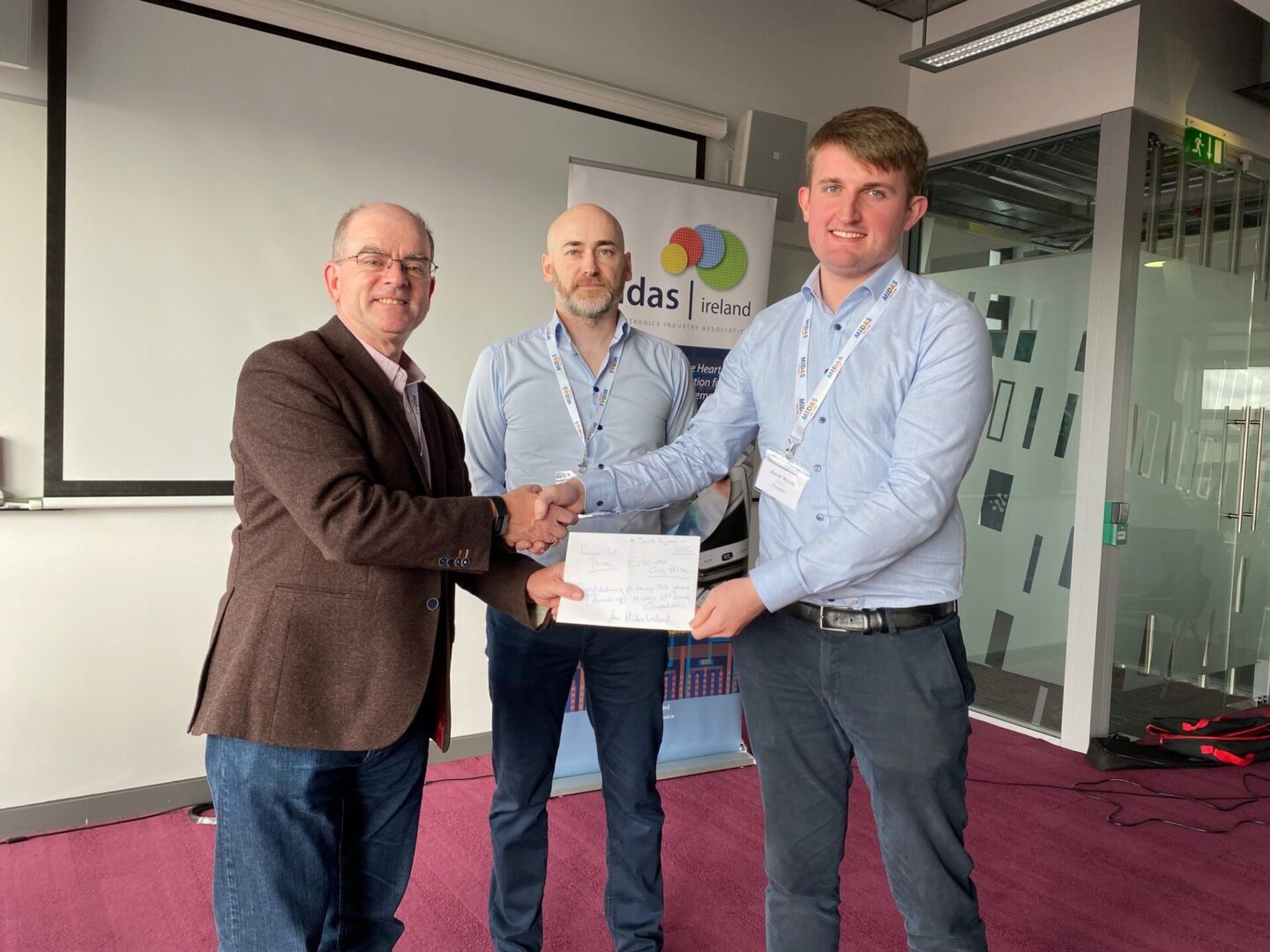 Thanks again to their Supervisors for all their efforts/guidance in relation to their projects.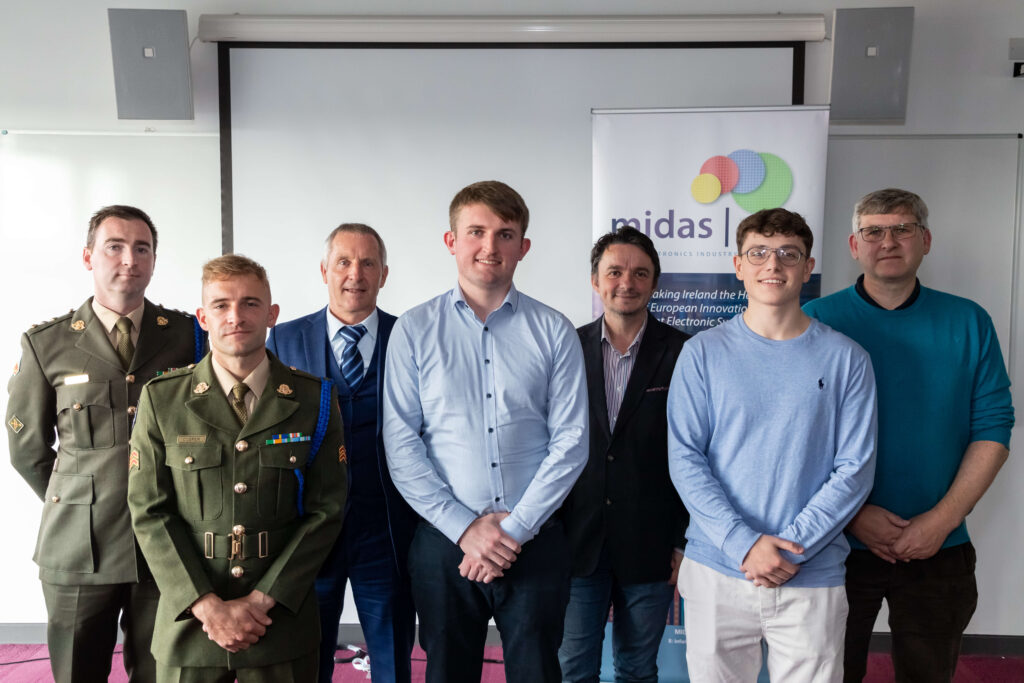 The competition prizes are kindly sponsored by Analog Devices.
The winner was announced at our recent MIDAS Ireland meeting which was kindly hosted by Maynooth University on Thursday, 13th October 2022. The prizes were also awarded on the day.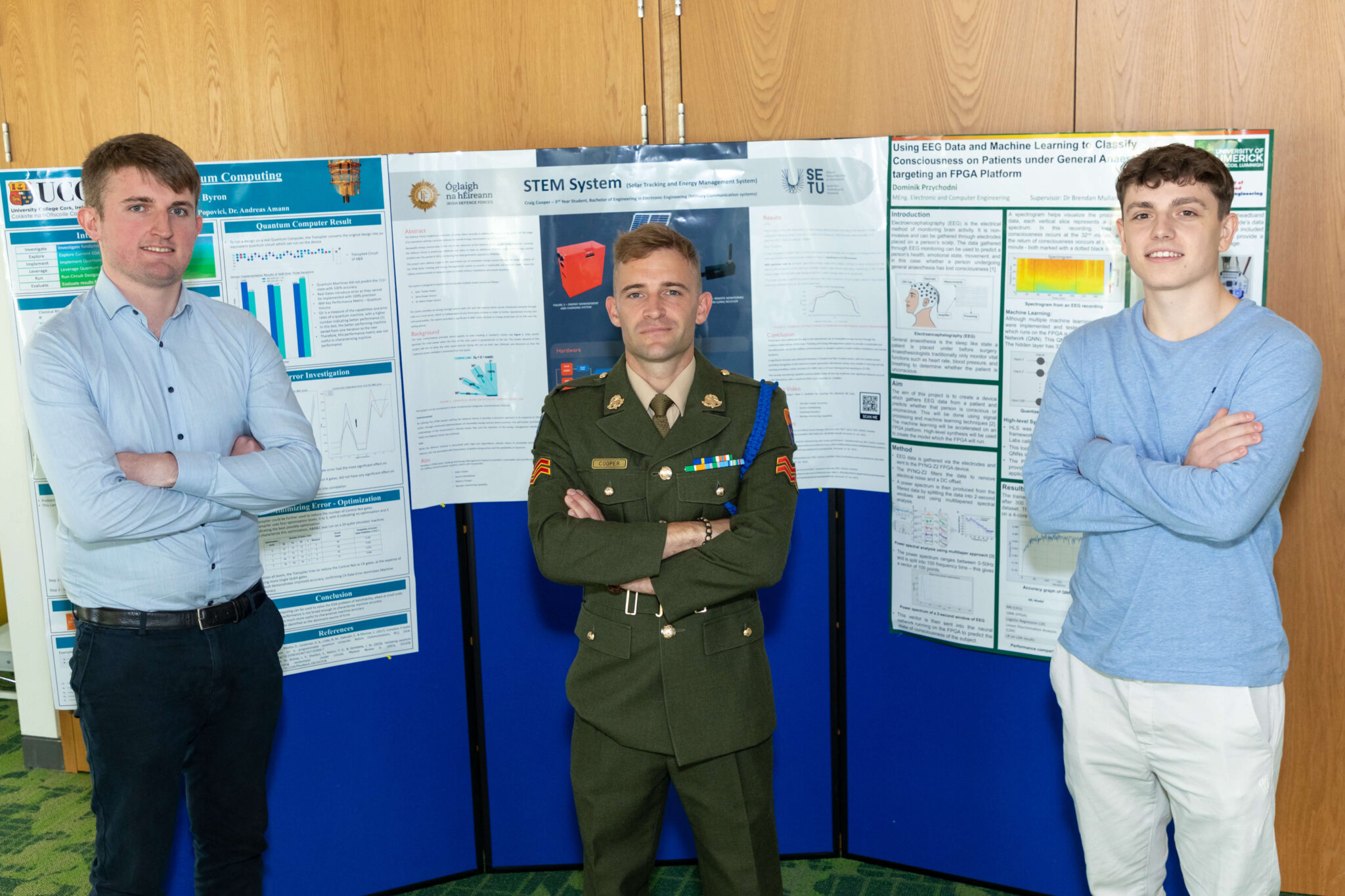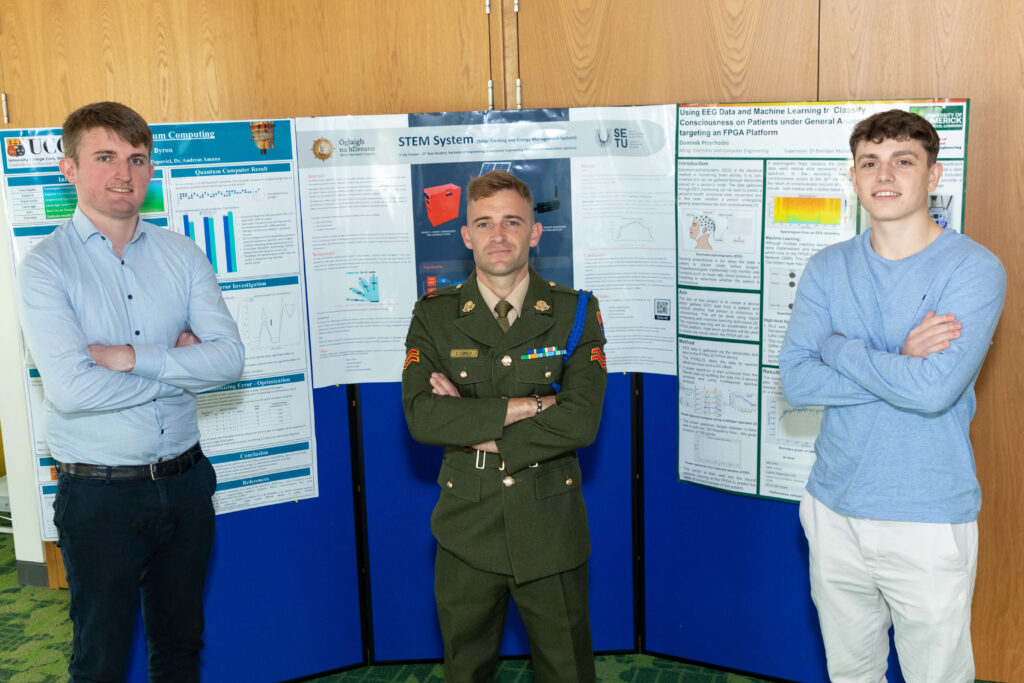 The 2022 Competition Winner and Runner-Ups with their Project posters
Well done to all involved!
See all entries received below – 13 Posters submitted for this year's competition.  
⚠
Module cannot be rendered as the requested content is not (longer) accessible. Contact the administrator to get access.