Farran Technology Ltd.
Description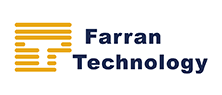 Electronics design, ISO 9001:2015 certified, production and test firm specialising in development and supply of test & measurement equipment, FMCW radar and imaging front ends; serving world renowned research organisations and suppliers of OEM equipment.
Address
Website
Type of Business
Unit 1, Airport East Business Park,
Farmers Cross,
Cork
HIgh frequency electronics design, production and test.