MIDAS Mission - "Making Ireland the Heart of European Innovation for Intelligent Electronic Systems Design"
How can MIDAS support you?
MIDAS is an industry led cluster consisting of industry, educational, research and government agencies, working together to assist in the development of the 'micro and nano-electronics based systems sector' in Ireland. MIDAS began in 1999 and its aim is to represent the entire value chain, as the industry evolves to deliver combined electronic and software system solutions. MIDAS is a member of Silicon Europe which is an alliance of Europe's leading microelectronics and nano-electronics clusters. MIDAS is the key enabler of networking opportunities that develop in our industry, as well as enhancing the training of graduates and professional engineers; to make it one of the best industry sectors to work in.
MIDAS Ireland supports its industry sector through the following very active sub-committees:
Indigenous
Education & Outreach
Training
Research
European Cluster Partners
Publicity
Links to Government Policy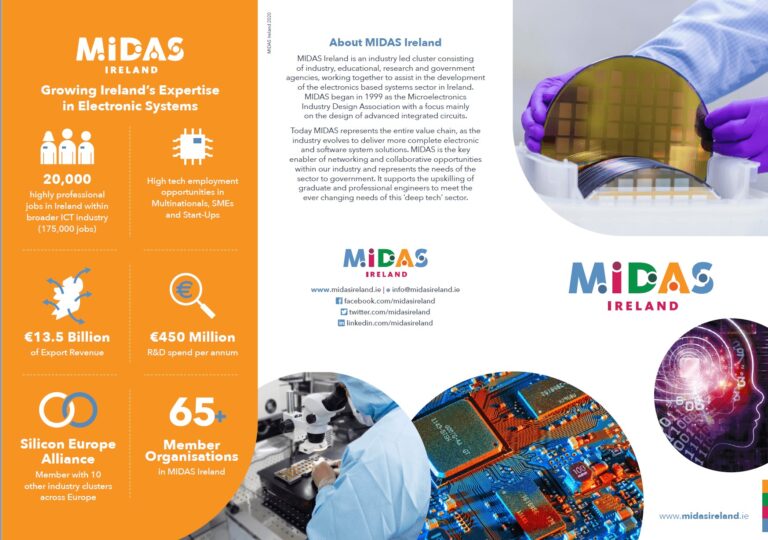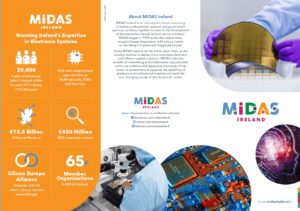 Helps create a pipeline of new engineers
Liaises with colleges and universities to ensure alignment of engineering courses
Facilitates and sponsors CPD for professional engineers
Represents the needs of the sector to state agencies and government